AARON RODGERS NIKE ELITE NFL Jersey Green Bay Packers 50s CLASSIC uniform MVP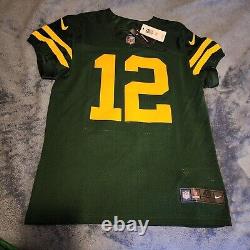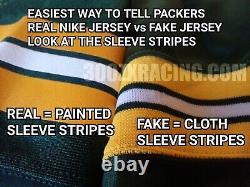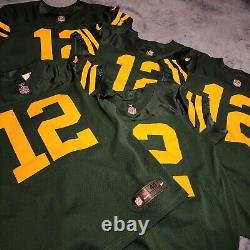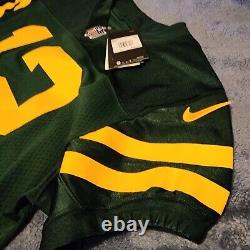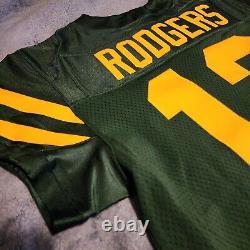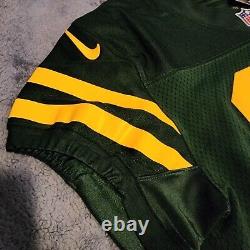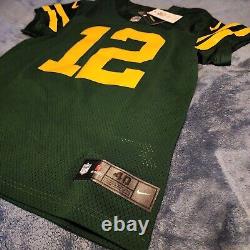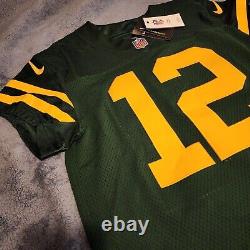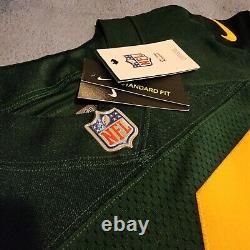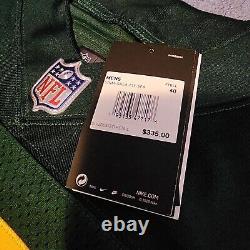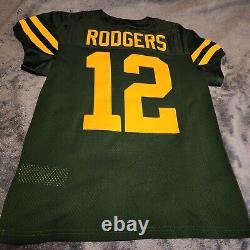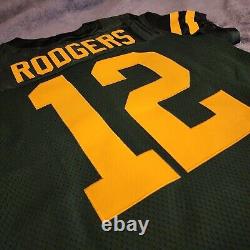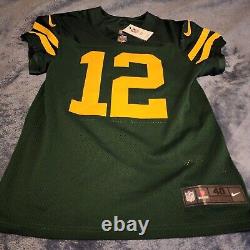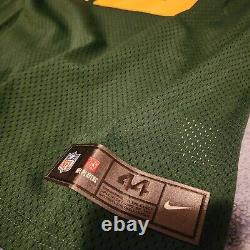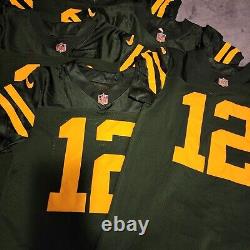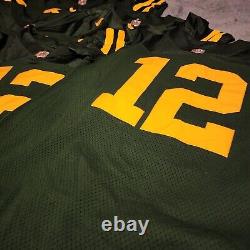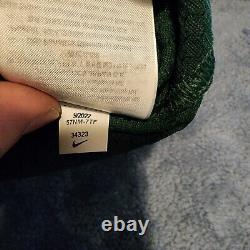 Green Bay Packers Aaron Rodgers #12 Nike Elite jersey 50s Classic Uniform. NFL neck shield patch and tackle twill yellow numbers and letters are sewn on and yellow painted pin-stripping sleeves. 100% authentic Nike Elite jersey, authentic NFL hologram tags.
CHOOSE YOUR SIZE: 40 or 44. A real Nike Elite authentic Packers jersey has stripes painted on the sleeves.
All fake knock-off replicas or "Custom jerseys" have stripes made of cloth. Obviously, there are other tall tell signs too, but the EASIEST way to tell an authentic Packers Nike Elite jersey versus a fake jersey is by looking at the stripes on the sleeves!!!! Why do you think some sellers hide photos of the sleeves or the front of the jersey or both or only provide low quality far away photos? Ask the other sellers to show you a close up of the jersey sleeve. Added a photo of the comparison.