Tampa Bay Lightning Adidas Authentic Home Jersey Size 54 (XL)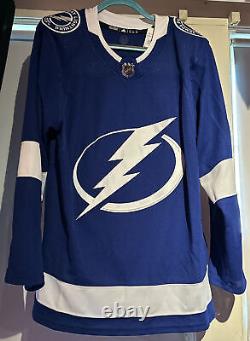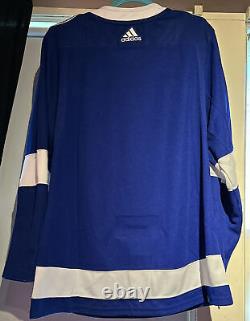 Show your support for the Tampa Bay Lightning with this authentic Adidas home jersey in size 54 (XL). Made for fans of the National Hockey League (NHL), this high-quality jersey features the team's signature blue and white colors and the Adidas brand logo. Perfect for any hockey fan, this jersey is a must-have for game day or for showing off your team spirit. Crafted with care and precision, this jersey is made from durable materials and designed to last.
Whether you're cheering from the stands or watching from home, this jersey is sure to make you feel like part of the team. Order yours today and show your support for the Tampa Bay Lightning!