Watercolor by Joseph Rossi (New Jersey), fishing folks, boats, bay, 28x22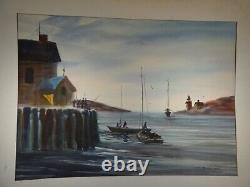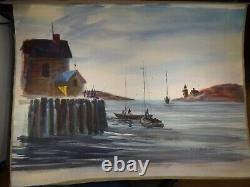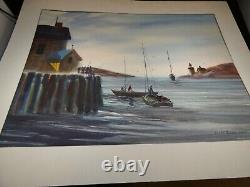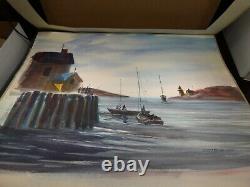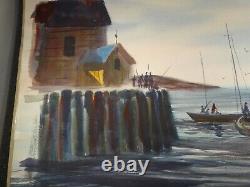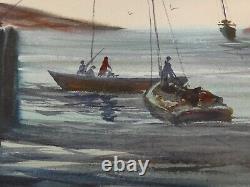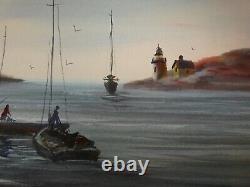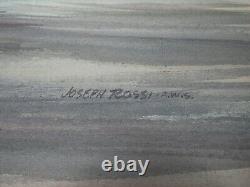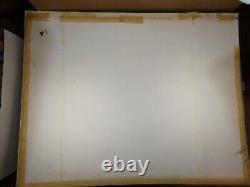 A serene bay encircles a touching array of fellowship as folks on the rustic seawall and those on anchored boats fish together as daylight recedes, their poles pointing skyward. Shadows below and clouds above create an appealing contrast of blues. A comfortable balance between man and nature is maintained in this artwork. Location unidentified but doubtless the East Coast. Rossi was closely involved in the New Jersey-New York art scene.
Signed lower right Joseph Rossi A. On paper, full size 22 x 28. 16 x 23 (larger if mat removed).
Watercolor in very good condition. The mat has soiling from being handled and needs replacement. Please see photos for details. Loup Garou Books & Antiques.